Timor-Leste Chamber of Commerce and Industry (CCI-TL)
Established in 2010, the Chamber of Commerce Timor-Leste (CCI-TL) is the recognized representative of the private business sector in Timor-Leste and is a trusted strategic partner with the Government. When it was established CCI-TL's focus was to:
Consolidate and create CCI-TL networks in all 13 Municipalities.
Provide training and advocacy.
Represent the needs of members by being a representative of business community across all levels of business, as a result Resolution n. 17/2017 by the Timor-Leste Government recognized CCI-TL an official strategic partner.
Women's Business Association – Timor-Leste (AEMTL)
Associação Empresarial das Mulheres Timor-Leste (AEMTL) is a Timor-Leste Businesswomen Association with the mission to promote and empower entrepreneurs and business-women readiness to compete and succeed in Timor-Leste emergent Private sector.
AEMTL is determined to introduce new trends into Private Sector current dynamic: more ownership to reduce dependency from public projects, more structured and professional businesses, be the real productive sector and an effective alternative to Public Sector in job creation and income generation and explore innovative and creative ways of doing business in Timor-Leste. Given the critical role women play, AEMTL will directly contribute to poverty reduction and will effectively contribute to sustainable economic growth of the nation.
With the support of peers, private and public partners, AEMTL's new executive team wants to make their business dreams and women a reality: to become economically independent and have the financial freedom to follow their dreams for their families and for the country. If achieved, this will drastically change the landscape of private sector in Timor-Leste. We will make a difference with our unity, determination, focus and professionalism.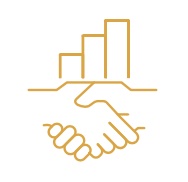 TradeInvest
TradeInvest is the official investment and export promotion agency in Timor-Leste and provides a host of services to both foreign and domestic companies.
Foreign investors
Provide information on doing business in Timor-Leste.
Liaise with companies providing professional business services, such as legal specialists, accounting, or advisory services.
Find appropriate state or private land for investment projects and facilitating communication with Land and Property Office.
Assist with company and business registration, handling applications for investment special benefits (investment incentives).
Provide post-investment aftercare services.
Advocate for measures improving the investment climate of the country with the government.
Foreign buyers
Help find reliable local business partner through individual customized search or sector matchmaking and B2B events.
Provide information on Timor-Leste import/export procedures and regulations.
Liaise with companies providing professional trade related services, such as customs brokers, logistics companies, market research firms or business professional services.
Domestic firms
Assessment of your export readiness, help with development of your export plan.
Provide information on Timor-Leste import/export procedures and regulations.
Provide foreign markets analytical data and business intelligence.
Organize matchmaking events with foreign investors based in Timor-Leste.
Help finding potential overseas buyers through individual customized search B2B and matchmaking events.
Provide assistance to qualified domestic firms in participation at foreign trade shows, fairs and missions.
Advocate for measures improving the business climate of the country with the government.